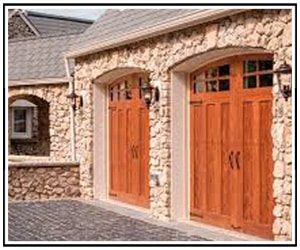 Home Maintenance Tips For Garage Doors – Garage Door Rollers
In this brief article, I'll discuss four easy and FREE ways to ensure your garage door rollers are working for you and not against the lifespan of your garage door.
Let's begin with a description of Garage Door Rollers.



Garage door rollers play a key role in the functioning of garage doors. Even a single faulty roller could throw all the other rollers out of balance and cause a malfunction. That's what makes garage door rollers incredibly critical to the overall stability of your garage door system. Many factors such as low quality or irregular maintenance can lead to damaged garage door rollers. If you notice any malfunction in your residential garage door or door track, you may want to check the rollers. You can also schedule a service by one of our residential garage door service experts. Continuing on the subject, we discuss four simple techniques to fix garage door rollers.
1. Tighten All Nuts and Bolts
The bolts and nuts that keep the garage door parts in place can loosen over time. Loose bolts and nuts can lead to dysfunction of garage door rollers, which can eventually derail the garage door. It's very important to tighten all nuts and bolts after every few months.
2. Check for Malfunctioning Rollers and Hinges
Many track rollers come with uncovered bearings that tend to get damaged after some time. The damage could be so severe that the garage door rollers start wobbling as the garage door operates, and may also derail the door.
3. Check Garage Door Springs
If your garage door uses torsion springs fixed on the header, never attempt to replace the garage door rollers. The garage door brackets are under constant tension. Replacing the bottom rollers, therefore, may incite harm. Always hire a professional to fix the springs.
4. Check the Opener Chain
A loose and dysfunctional residential garage door opener chain leads to jerky garage door movements that push the garage door rollers against the tracks. That is why it's important to tighten the chains regularly as well as lubricate the garage door opener track to avoid any damage to the rollers.
All the subcomponents of a garage door, such as springs, rollers, cables, and track, play an indispensable role in ensuring seamless performance. Handling or trying to repair the damaged parts yourself can lead to further damage and you may even cause injuries. If your garage door rollers or any other part is broken or damaged, let our expert residential garage door repair and installation professionals own your worries. We provide 24×7 garage door repair services throughout Dallas, covering every conceivable garage door related need.
To schedule a service request, call the Dallas office at (214) 273-1745
I hope you enjoyed reading my first Garage Door article. I do plan to post others during the summer as time allows. If there is something which you'd like to know more about concerning either residential or commercial garage doors, please let me know. I work out of our Dallas Office.
Thank you
David Garcia