Commercial Emergency Garage Door Repair
Commercial Emergency Garage Door Repair from OGD® Overhead Garage Door
Commercial garage doors are generally so dependable that they become an afterthought, but a broken door can quickly become a serious liability for a business. A malfunctioning garage door can leave customers, tenants or employees angry, slow or stop the delivery of supplies, and cost you money as a business owner or building manager. To make matters worse, these issues often arise at the most inconvenient times. Fortunately, OGD® Overhead Garage Door has got you covered. We understand how critical garage doors can be to the success of a business, and we're available to help any time of the day or night.


Emergency Commercial Door Repair
Has a spring snapped on your overhead garage door, leaving it completely immobile? Has a section of your door panel been damaged by a careless driver or other accident? No matter the issue, OGD® Overhead Garage Door can get you back up and running in no time.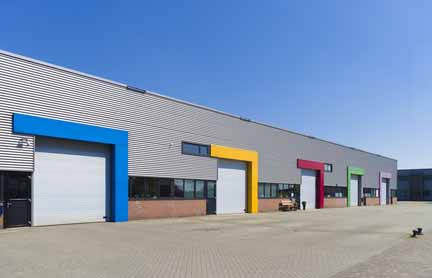 ---
Experiencing a commercial garage door emergency in North Texas or, OKC?
---

Our 24/7 emergency commercial door repair service is second to none, and we pride ourselves on delivering timely, professional repairs that are done right the first time, every time. Our vast inventory of repair parts, our staff of well-trained technicians and our 24-hour operations allow us to respond quickly and effectively to virtually any issue with any major brand of garage door or garage door opener.

24-Hour Emergency Overhead Door Repair

Whether it's a late night, a weekend or even a holiday, we understand that garage doors don't break according to schedule. Breakdowns and accidents can happen at any time, and that's why our 24-hour overhead door repair technicians are always ready to go. So if a malfunctioning commercial garage door is costing your business money, simply give us a call and our staff will walk you through everything you need to know to get back to business as usual. We'll provide a free quote for our services, and you never have to worry about hidden fees or other surprise charges. When you're in need of 24-hour overhead door repair, don't take any chances. Trust OGD® Overhead Garage Door to deliver affordable, quality service on your schedule.

Emergency Commercial Garage Door Service

The best way to deal with a garage door emergency is to prevent it from happening in the first place. Routine maintenance and inspections can diagnose common problems and reduce wear, saving money and frustration over the life of the door. Our expert technicians are equipped to perform regular servicing and rigorous inspections, ensuring the safe working order of your garage doors and catching small problems before they become larger issues. Best of all, we'll work with you to find a time that fits your schedule. Whether it's routine servicing, major on-site repairs or replacement and installation of entirely new hardware, our 24-hour overhead door service delivers the results you want any time you need. Call our friendly staff today and see what OGD® Overhead Garage Door can do for you!