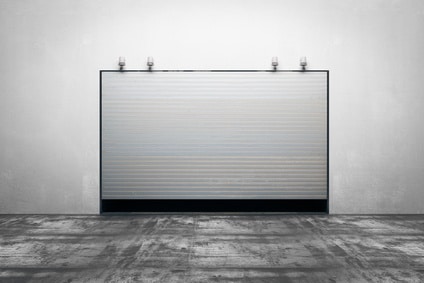 Fiberglass vs Wood Garage Doors: Which One is Better for You?
Fiberglass vs Wood Garage Doors: Which One is Better for You?
Fiberglass versus Wood Garage Doors
Choosing an overhead garage or carriage door for your home or workplace can be confusing. It is impotyant to consider a number of factors, such as the type, material, warranty, features, and of course, cost. When it comes to choosing door materials, many people find themselves confused between two types; fiber and wood, as they both have their own pros and cons. If you are confused which way to go, you've come to the right place. In this post, we bring to you an unbiased comparison between the two options.
Fiberglass versus Wood Garage Door Composition
Fiberglass garage doors have a composite structure comprising a steel core underneath fiberglass exterior. Some of them also have a polyurethane insulation coating that improves energy efficiency. Despite these advantages of a fiberglass garage door, wood garage doors are still quite popular – the major reason being their unmatched good looks. Though wood garage doors are also a good choice from the point of view of environment sustenance and energy efficiency, they require more maintenance than fiberglass doors.
The Pros and Cons Fiberglass versus Wood Overhead Doors
The key advantage of fiberglass garage doors is their resistance to weather-inflicted degradation and warping. Composite fiberglass doors have a higher level of insulation (R-value) than standard wood garage doors. Though fiberglass doors have a higher up-front cost than a wooden garage door, wooden doors are easier to repair. Wood garage doors are also sturdier and provide more insulation. Once you have weighed all pros and cons, it comes down to a personal preference. If you prefer wood garage doors, try to find one from a managed and sustainable forest. This way, the purchase will be a step towards doing your part in protecting the environment.
The Bottom line on Fiberglass versus Wood Garage Doors
Whether you decide on buying a fiberglass or wood garage door, get in touch with the seasoned garage door professionals at OGD® Overhead Garage Door. Our garage door experts specialize in installing CHI overhead doors, carriage house doors, full view garage doors, custom wood garage doors, contemporary wood garage doors and various other types of garage doors. We can also help you choose the ideal garage door based on your needs, preferences, and budget. To learn more about our carriage house doors, full view garage doors, custom and contemporary wood garage doors, or to schedule a service call, fill out our contact form or simply call 800-471-4505.