Garage Door Repair in Richardson Texas
from Overhead Garage Door LLC Dallas Texas
While Overhead Garage Door LLC Dallas Texas has a Dallas Garage Door Repair Office located at 6825 Levelland Road #6A Dallas, TX 75252 we also provide garage door repair in Richardson Texas, a suburb of Dallas. While there are many door companies to select from, garage door service should be left to a company with experience providing garage door repair services ranging from garage door openers to fixing broken springs to performing complete overhead door installation.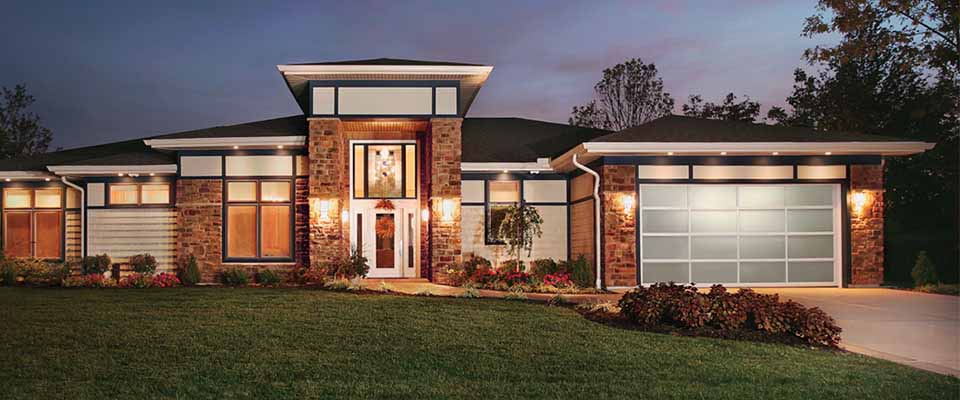 Local Customers Local Service
A bonus of working with our Richardson garage door technicians is they live in the area. Buying and supporting local can include working with people living in the neighborhood.
The next time you have a garage door opener problem, a broken spring or are interested in looking at the latest garage door styles, give our experienced technicians a call.
Richardson Garage Door Repair Reviews
Read what a few of our Richardson Garage Door Repair Customers Have Said about working with Overhead Garage Door LLC Dallas Texas!
---
My appointment was made courteously and promptly over the phone. The service person contacted me prior to coming to my home. They came out at the assigned time. The work was done professionally and thoroughly, and I was very happy with the results. I highly recommend Overhead Garage Door company.

Ben

Within 1 hour of placing my call for service a technician was at my door. The tech was very thorough, very professional and very honest. I was quoted a very reasonable repair rate and my actual repair was done in about an hour. I will certainly recommend this company to all my neighbors and they will be my ONLY call if I ever encounter future issues or need tune up services.

Sharita

Called the company late Saturday afternoon expecting to set up appointment sometime the following week. To my surprise they came out same day. They sent me a photo of my technician ahead of time which was unexpected but appreciated. Tech called to let me know when he would arrive. The job was performed quickly and fee was reasonable in my opinion. Company followed up with me to see how things went. I'm a dyi kinda guy but know better than to mess with the torsion spring. Thanks to Overhead Garage Door for job well done!

Chris

Late Friday afternoon my wife and I were returning from a walk in the neighborhood, pressed the button to open our garage door and to our dismay the unit started to fall from the ceiling onto our car. It was held up by a single bolt. After trying some meager repairs myself to fix the situation, I called Overhead around 6:30pm expecting to hear that I'd have to wait until Monday to talk to a real person.To my surprise, someone answered and scheduled service for the next afternoon. I had jerry-rigged the opener so that in addition to a single bolt, it was supported by a bungee cord, but I nevertheless didn't sleep well knowing that the unit could fall. By this time I'd moved the car out of the garage.The next day the technician arrived as promised after calling me twice to reassure me he was on his way. He quickly fixed my problem and also pointed out that the springs on the other door were shot. He fixed that as well. During the entire session he kept me appraised of his progress and what he was finding. I am so pleased that Overhead Garage Door was able to respond to my issue promptly and remedy the problems I had. Thank you.

Bill

I've used AOHD twice now in 2 years. Both times, they've showed up promptly, and didn't take all day solving the problem. Highly recommend.

Ronald

Overhead Garage Door in Palestine Texas took my call and courteously listened to my problem. They came out the next day. A technician, Josh, explained his assessment and what could be the problem step by step. By the time he left my garage door worked like new. All my questions were answered. He taught me basic easy maintenance. The cost was so fair! This business is so competent in the knowledge of garage doors! If you want it done right, call no one else!Della Metcalf, Palestine, Tex.

Della

Josh was outstanding. Great service and we are really happy with our new setup.

Barry

Came home recently to find that our garage door didn't open due to a broken torsion spring. It was after six in the evening when I called the Overhead Garage Door company and was instantly connected to a live person. Within minutes, I was scheduled for a service appointment for that same evening. I received a call from the technician well within the hour of my initial call to let me know he was on his way. He arrived, shared the different options available with us and quickly got to work once we selected the parts we wanted for the repair. He took about half an hour, making the whole experience from start to finish less than two hours. The $75 after hours fee was totally reasonable for how quickly he came out and got the work done. And I appreciated the company texting the name of the technician we should expect. Would definitely recommend!

Stella
---
Our Richardson Garage Door Technicians work with a variety of Garage Door Manufacturers including Amarr and Clopay just to name two popular companies.

We also carry an ample supply of Garage Door Parts ensuring a smooth service call.
Get in touch with the Garage Door Repair Team in Richardson Texas by filling out the form to your right side or by calling the Overhead Garage Door LLC Dallas Texas Office at (214) 273-1745.
You may also Visit the Dallas Texas Garage Door Repair Website