Garage Door Repair in McKinney Texas
from Overhead Garage Door LLC Dallas Texas


While Overhead Garage Door LLC has a Dallas Garage Door Repair Office located at 6825 Levelland Road #6A Dallas, TX 75252 we also provide garage door installation in McKinney Texas, a suburb of Dallas. While there are many door companies to select from, garage door service should be left to a company with experience providing garage door repair services ranging from garage door openers to fixing broken springs to performing complete overhead door installation.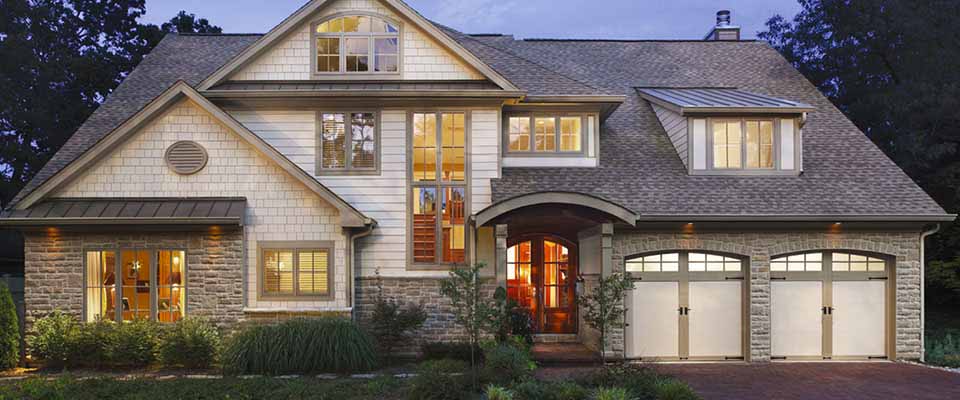 Local Customers Local Service
A bonus of working with our McKinney garage door technicians is they live in the area. Buying and supporting local can include working with people living in the neighborhood.
The next time you have a garage door opener problem, a broken spring or are interested in looking at the latest garage door styles, give our experienced technicians a call.
McKinney Garage Door Repair Reviews
Read what a few of our McKinney Garage Door Repair Customers Have Said about working with Overhead Garage Door LLC Dallas Texas!
---
Great service. Fast response. My car was stuck in garage so that was important. Jodie was great and super fast.

Steve

The tech arrived as promised. He quickly diagnosed the problem and should me the problem. A broken spring. The tech gave me options and price points, warranty lengths. I picked two springs. He set about fixing my door and was done in a jeffy. He gave my door a complete check and tune up. It works like new. I wished all techs were like this one. Very satisfied with price/performance point. Jim peoples

Jim

Fast, friendly service. Tech was very knowledgeable. They were out the same day I called them. I would recommend them and will use them should I ever have any OHD needs in the future.

Richard

Really helped us out of jam. While leaving for work our spring snapped which made opening the garage door impossible, trapping our vehicles inside. I called 4 other places and none of them were able to come out and make the repair for at least another 4-5 days. I called Overhead Garage Door and they had someone at the house within 2 hours. Repair was done quickly and we were able to get the cars out. The technician was helpful and offered great advice on maintenance, etc etc. Will definitely use them in the future and highly recommend them.

Michael

Awesome same day service! In about an hour from my initial call for service, the technician was driving away with my issue fixed, and my garage doors serviced. Truly phenomenal. The technician was courteous, quick, efficient, and knew his trade well. Very impressed, and will definitely be a repeat customer!

Jose

The experience from the beginning call to the service center, to the end product my garage door being put back together and working as if it was new was an excellent experience. The Technician was here within the timeframe the call center gave me. The Tech gave me a courtesy call. The technician was professional quick and cleaned up after himself.

lukinrick

I had my 4th or 5th garage door issue in a single year. I called Overhead Garage Door and they came the next morning. The "consultation" isn't free, but it's fairly inexpensive ($35 for the visit if they do no work and included in the cost for any repairs). Carlos, the repair person, was very professional, very understanding of my stress with the door, and made a lot of calls to see if my issue would be covered by any of the previous calls. He saw the issues immediately and was able to fix it all up under a simple maintenance call for less than $250 ($100 cheaper than my last maintenance call). I think he took about 2 hours to move the track a bit and tighten the spring. He even reset the motor limits even though I told him I could take care of that part. When he left, everything was working beautifully and quietly like before. All-in-all I probably just need a new door, but I appreciate the effort to keep this one going a little longer. It's a heavy steel door that isn't made anymore, so I'm not sure if we'd be able to get something as durable today. We use the garage many times every day, so it's a huge inconvenience when it isn't working properly.

James

I was very happy with the service

Mark
---
Our McKinney Garage Door Technicians work with a variety of Garage Door Manufacturers including Amarr and Clopay just to name two popular companies.

We also carry an ample supply of Garage Door Parts ensuring a smooth service call.
Get in touch with the Garage Door Repair Team in McKinney Texas by filling out the form to your right side or by calling the Overhead Garage Door LLC Dallas Texas Office at (214) 273-1745.
You may also Visit the Dallas Texas Garage Door Repair Website